CASE STUDY: Azan SuperCentre
Extending loyalty cards to mobile and beyond
Jamaica, November - December 2015
Azan SuperCentre wanted a way to increase sales as well as sign up more customers to their loyalty card program.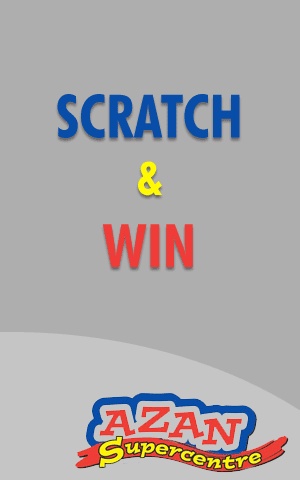 Objectives
Azan SuperCentre wanted to use the Digicel MORE mobile platform to drive people into their stores over the Christmas period and sign up for their 'Super Rewards' store loyalty card.
Execution
We built Azan's their own custom-designed portal on the Digicel MORE web platform. This capitalised on 'Dimes', the loyalty currency Silverstone helped Digicel MORE develop for their clients in the Caribbean – brands who run their campaigns via the zero-rated (free for customers to use/no data cost) Digicel MORE web platform.
'Dimes' are redeemable for Digicel credit airtime. Those who signed up to Azan SuperCentre portal could use their finger to 'scratch off' on their smartphone screen to see if they won Digicel airtime credit; and also share to social media.
Azans said that the experience and results showed that this will be "the perfect media" with which to do specific promotions in 2016.
"Our customers that took part were very satisfied as they were able to sign up for the loyalty cards on their mobile devices and were especially pleased with the free gifts received, it saved time as there was no need to fill out the hand written forms, which usually causes delays at the Cashiers," said General Manager Kamaal Azan.
Results
Azan SuperCentre reported a 20% increase in sales over the same period in 2014
Loyalty card sign ups: 427
Competition entries: 404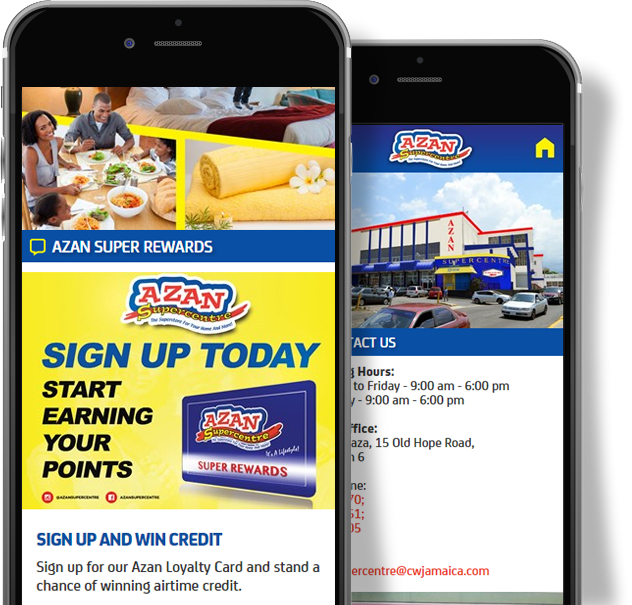 20
%
increase
in sales year on year
427
Loyalty card sign ups